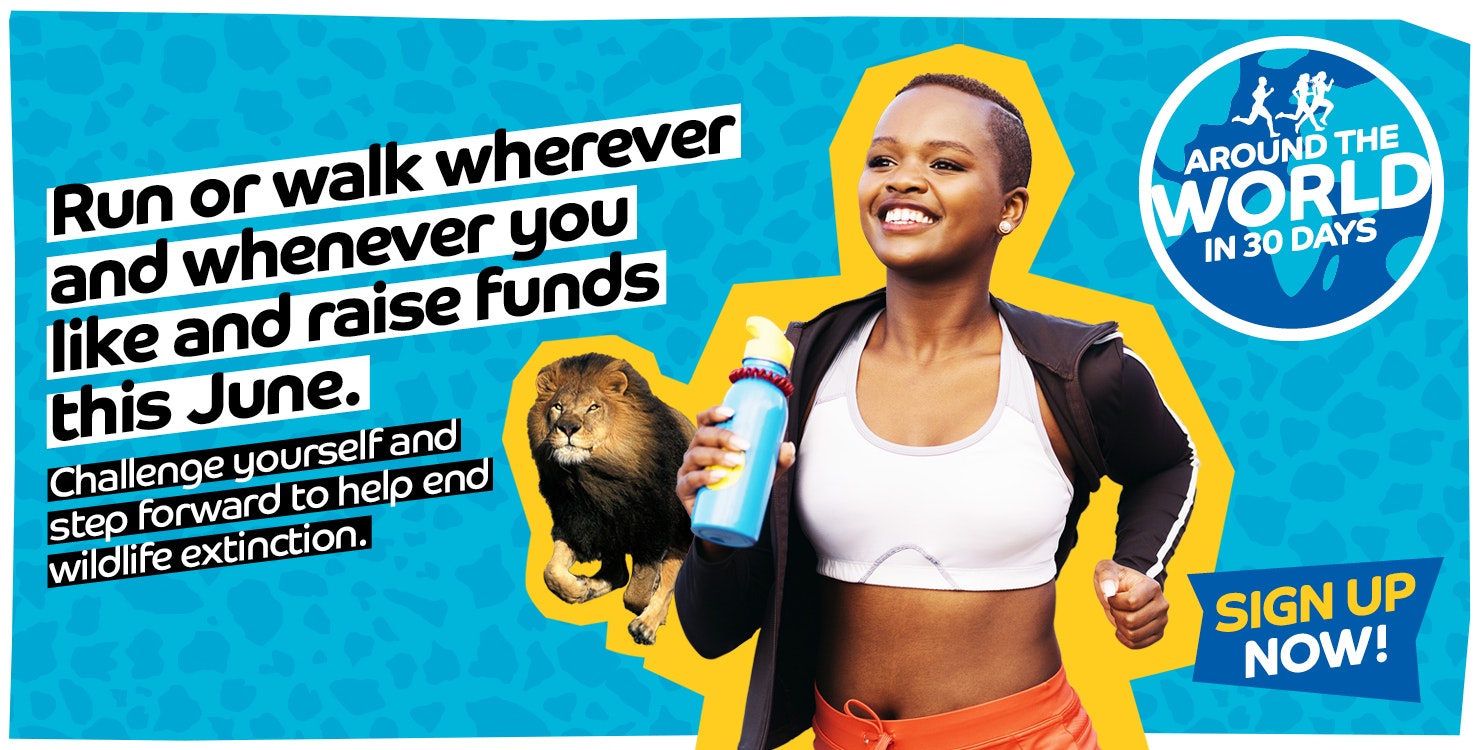 Our Impact
Wildlife around the world is facing unprecedented threats – a catastrophic collapse in biodiversity as a result of a changing climate, habitat destruction and human intervention. But together we can help nature bounce back.
ZSL and our Zoos – London Zoo and Whipsnade Zoo – are part of a global movement to support the mass recovery of wildlife. We bring together scientific research and wildlife expertise, working alongside communities around the world to bring wildlife back from the brink.
By taking part in Around the World in 30 Days or supporting others who are, you are helping us to continue this vital work for wildlife recovery, thank you.
Every pound raised makes a big difference…
£10
£10 could power cameras that monitor wildlife around the world, from gorillas in Cameroon to camels in the Mongolian desert.
£40
£40 could train a nature guide in Nepal's National Parks, to share knowledge and support the protection of tigers, rhinos and pangolins.
£100
£100 could buy equipment for our wildlife vets who are working to save endangered animals in the UK and around the world.